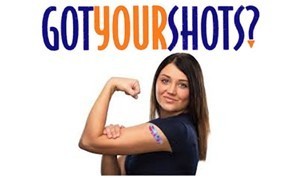 Attention all parents of incoming 7th graders!
Sue Wyllie
Tuesday, March 10, 2020
New California law requires TWO booster shots BEFORE the start of 7th grade!!
~Tetanus, Diphtheria, Pertussis (TDAP) - 1 dose (whooping cough booster usually given at 11 years and up)~
~Varicella (Chickenpox) - 2 doses (usually given at ages 12 months and 4-6 years)~
Please bring in proof of your child's Tdap booster immunization as soon as possible to avoid delays in your 7th grader starting school next year.
Thank you,
Sue Wyllie
916-991-2244
fax 991-0271
(7:30-4:00pm)
Please call me if you have questions, or to save time FAX it, or email proof to swyllie@ejesd.net